<!center><!video controls controlsList="nodownload" src="/video/Gameshows.mp4"><!/center><!br> <!center><!img src="/2023/images/menu/review.jpg"><!/center><!br> <!!! ALL-CON LLC>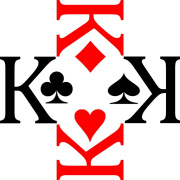 Independent Content Provider

Quad Kings Poker
Let Quad Kings Poker help add a royal touch to your poker tournament or league. Quad Kings Poker will present a poker tournament fair and professionally run from the newest of players to the pros.

If you are ready to add a little excitement to you establishment, please reach out to Quad Kings Poker to help grow your customer base and sales in just a few short weeks. We can also present your Charity Tournament to raise money for your great cause.

Facebook:
Facebook.com/QuadKingsPoker



---
FRI 5:00 PM: Texas Hold'em Tournament (3 hrs.)

Room: MONARCH (Lincoln, Lower) Rated: Everyone

Produced By: Quad Kings Poker

Attention all poker players! ALL-CON is sponsoring a Texas Hold'em tournament.

This is a friendly game with no buy-ins, and plenty of fun. Players must be at least 18 years old. Managing the tournament for ALL-CON is Mr. Scott Kochenower, an experienced organizer of professionally operated Texas Hold'em tournaments.

There will be a trophy for the ''last man standing'' with awards for the next-runners-up.

Category: Activity