<!center><!video controls controlsList="nodownload" src="/video/Gameshows.mp4"><!/center><!br> <!center><!img src="/2023/images/menu/review.jpg"><!/center><!br> <!!! ALL-CON LLC>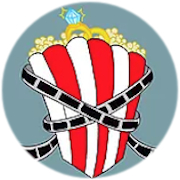 Exhibitors and Artisan Alley

Hollywood Matrimony [H06]
This Hollywood Matrimony website site has been years in the making with the plan to team up Bobby and his wife Drusilla to bring their silly arguments to the masses to be entertained. While the term Hollywood Matrimony obviously plays on the married theme of ''Holy Matrimony'' it is also a perfect fit for his love and dedication to film as well as his wife.

Playing on the theme of ''Holy Matrimony'' Drusilla designed this site to be a 'wedding invitation' to all their fans & viewers.

Website:
www.hollywoodmatrimony.com


Facebook Live:
hollywoodmatrimony.com/live-shows


Facebook:
www.facebook.com/pg/HollywoodMatrimony



---
SUN 1:00 PM: Super Hero Sunday (45 mins.)

Room: LAKESIDE BALLROOM (Lake Level) Rated: Everyone

Produced By: Hollywood Matrimony [H06]

Are you ready to join the ranks of the superheroes? Do you have what it takes beyond just a really flashy costume? And what about the villains? What is a superhero without a worthy adversary? Then you should compete in Super Hero Sunday! All you need is a costume and a vision!

To be a part of the contest, you will need to register at the Hollywood Matrimony table and make sure to line up with the other contestants about 10 minutes before show time so everyone will be ready before the audience arrives and the competition begins. Be in costume and in character! You will be asked an array of questions about your qualifications as a hero or villain. BDG Studios will be giving away prizes while supplies last. No stranger to costuming or the stage herself, BDG Studios co-founder Drusilla will be on hand to host the contest along with a panel of judges.

Category: Activity