! Image flipper> <! /Image flipper>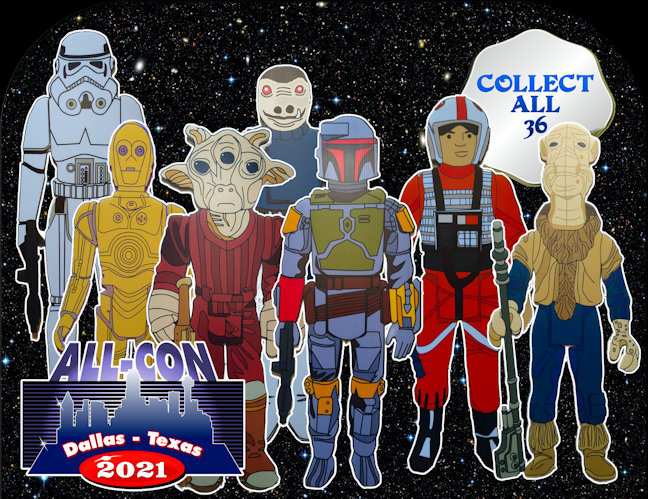 <!center><!video controls controlsList="nodownload" src="/video/Gameshows.mp4"><!/center><!br>

ALL-CON's photo scavenger hunt: "Collect Them All!"




Now you too can be a collector of vintage Star Wars action figures. Instead of 4-inch plastic figures, take out your phone and go on a hunt for these standees carefully placed throughout the convention. Most are around 40 inches in height making them easy to spot and they will each have a QR code to scan to submit to your scavenger hunt entry.

Take a selfie with a stormtrooper. Chat it up with Yak Face. Need a boost? Go and find the Power Droid! We have an Ewok, and a Jawa, and (most of) the whole gang is here! (Don't mistake Chewbacca for a tall Ewok. Phone a friend if you are uncertain.)

Collect them all and you'll get your very own ALL-CON photo scavenger hunt collector button!

We Have Over 300 events... What Will You Choose To Do at ALL-CON?