<!center><!video controls controlsList="nodownload" src="/video/Gameshows.mp4"><!/center><!br> <!center><!img src="/2018/images/menu/review.jpg"><!/center><!br> <!!! ALL-CON LLC>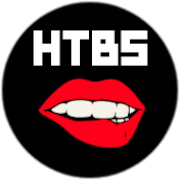 Content Partner

Hash Tag Buttstuff
Hash Tag Buttstuff started as a Destiny clan made up of Los Bastardos cast members, but quickly grew to encompass a wide range of games and nerdy interests. They've participated in the Extra Life charity event for three years, raising more than $7,000 for Children's Medical Center and Cook Children's Hospital.

Stream:
twitch.tv/lb_buttstuff



---
SAT 1:00p.m.: Playing Games to Help Kids: Streaming with Extra Life (45 mins.)

Room: BEL-AIR 4 [Lobby Level] Rated: Teen

Produced By: Hash Tag Buttstuff

Speaking: Phil Banker; Blake McMillan; Peter Cykana
Over the past three years the gamers of DFW-based gaming group Hash Tag Buttstuff have raised more than $7,000 for the Children's Miracle Network. By combining their love of video games, drive for charity and need to be laughed at by strangers, their event has grown every year.

Join them as they share three years of hard-won experiences, ranging from technical know-how, how to promote your stream and the dos and don'ts of Game Day.

Category: Discussion Panel