<!center><!video controls controlsList="nodownload" src="/video/Gameshows.mp4"><!/center><!br> <!center><!img src="/2018/images/menu/review.jpg"><!/center><!br> <!!! ALL-CON LLC>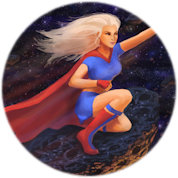 Phil Banker

Hash Tag Buttstuff

Stream:
twitch.tv/lb_buttstuff

---
SAT 1:00p.m.: Playing Games to Help Kids: Streaming with Extra Life (45 mins.)

Room: BEL-AIR 4 [Lobby Level] Rated: Teen

Produced By: Hash Tag Buttstuff

Over the past three years the gamers of DFW-based gaming group Hash Tag Buttstuff have raised more than $7,000 for the Children's Miracle Network. By combining their love of video games, drive for charity and need to be laughed at by strangers, their event has grown every year.

Join them as they share three years of hard-won experiences, ranging from technical know-how, how to promote your stream and the dos and don'ts of Game Day.
Speaking: Phil Banker; Blake McMillan; Peter Cykana

Category: Discussion Panel

---
SAT 6:00p.m.: A Very Special Wrestlemania Preview (90 mins.)

Room: BEL-AIR 4 [Lobby Level] Rated: Teen

Produced By: Bastard Club

Wrestlemania 34 is only three weeks away and only 14 hours long! Join Jason, Phil, and Baldwin of the Bastard Club as they provide only the shrewdest analysis and saltiest language of the least corrupt sport we have! They'll break down the full card, and they'll want YOUR OPINIONS TOO! So come and relax, participate, or break out in chants with the rest of the crowd!
Speaking: Jason Bunch; Sean Baldwin; Phil Banker

Category: Discussion Panel

---
SUN 1:00p.m.: Southpaw Regional Wrestling - A Missing Link to the Past (45 mins.)

Room: LALIQUE II [Ballroom Level] Rated: Teen

Produced By: Bastard Club

Jason, Baldwin, and Phil want to take you back to a very special promotion: Southpaw Regional Wrestling. From the dizzying highs of Showdown at the Swamp, to the more dizzying lows of Lethal Leap Year, we will lead you all the way through the only existing footage of SRW that survived the Great Purge. We might even have a surprise appearance by the Sea Creature!
Speaking: Jason Bunch; Sean Baldwin; Phil Banker

Category: Discussion Panel