<!center><!video controls controlsList="nodownload" src="/video/Gameshows.mp4"><!/center><!br> <!center><!img src="/2018/images/menu/review.jpg"><!/center><!br> <!!! ALL-CON LLC>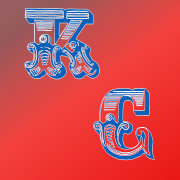 Kevin Cobbs

---
THU 8:00p.m.: Cosplay for Newbies (45 mins.)

Room: BEL-AIR 1 [Lobby Level] Rated: Everyone

Produced By: Courtney's Cosplay

How does one get involved? What is it? What could go wrong with it? What's the weirdest thing you've done while in it? Have these questions answered and more from someone who's spreading their wings from the beginning fazes. The hardest part? Finding the start, so allow me to help.
Speaking: Courtney Mills; Kevin Cobbs

Category: Discussion Panel

---
FRI 6:00p.m.: Kaiba Corp Takover: YGO / Abridged Panel (45 mins.)

Room: COLONNADE A/B [Ballroom Level] Rated: Everyone

Produced By: Courtney's Cosplay

Kaiba Corp is locked up and secure to a Kaiba's standards after the last attempts at his company. Is it really enough though? There is always someone trying to take over. Join Kaiba as you ,the audience, and everyone's favorite flamboyant villain try to take control! What craziness awaits in this Takeover? Come and find out!
Speaking: Courtney Mills; Kevin Cobbs

Category: Discussion Panel

---
FRI 8:00p.m.: Yu-gi-oh No! (45 mins.)

Room: BEL-AIR 1 [Lobby Level] Rated: Teen

Produced By: Courtney's Cosplay

There is always something happening in the YGO world. The ships, the jokes, the horror of it all! Join Kaiba and everyone's favorite flamboyant villain as we dive into the cringe of the anime / abridged series that is Yu-gi-oh. Just be warned, can it get anymore cringey?

The shipping games and possibly dancing Kaiba should answer that for you. Come see with your own eyes and be prepared to yell, ''Oh no!''
Speaking: Courtney Mills; Kevin Cobbs

Category: Discussion Panel