<!center><!video controls controlsList="nodownload" src="/video/Gameshows.mp4"><!/center><!br> <!center><!img src="/2018/images/menu/review.jpg"><!/center><!br> <!!! ALL-CON LLC>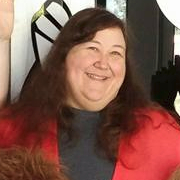 Mrs. JediCole

---
THU 10:00p.m.: Name That 'Toon (45 mins.)

Room: GAME SHOWS: MAYFAIR [Lobby Level] Rated: Teen

Produced By: JediCole Universe / Half Ass Productions

Cartoons. They're not just for Saturday morning! Especially now that cartoons are something of a rarity on Saturday mornings. There is certainly no shortage of cartoons, though, so they make an ideal subject for one of ALL-CON's newest game shows!

From classic Loony Tunes and Hanna-Barbara fare to the more contemporary fare that are staples of Nickelodeon, the Disney Channel, and Cartoon Network there is a lot of trivia out there. Do you know your stuff when it comes to animated television shows and movies? Be sure to get in early for contestant selection because this is one is bound to be in ''toon'' with a lot of people's trivia knowledge base!

Contestants: Three
Speaking: Mrs. JediCole

Category: Game Show

---
SUN 2:00p.m.: Oooh! Oooh! Oooh! (with Grand Prize Drawing) (45 mins.)

Room: GAME SHOWS: MAYFAIR [Lobby Level] Rated: Everyone

Produced By: JediCole Universe / Half Ass Productions

Just like Thursday's edition, ''the game show where the entire audience are contestants'' boasts over 50 prizes! If you have ever been in the audience of an ALL-CON game show and felt that unbearable urge to yell out the answer that the contestants struggle to conjure up, this is the show for you! The big difference is that after the show, Half-Ass Productions will be drawing for this year's ALL-CON Grand Prize, an Air Hogs Star Wars Star Destroyer Remote Controlled Drone! A $109.00 value!

If you are in the audience, you are part of the show and could win one of the myriad prizes (valued from $1 to $5 for the most part). Be a part of ALL-CON's biggest trivia contest and feel free to yell ''Oooh! Oooh! Oooh!'' when you know the answer! Don't forget to bring all of the Grand Prize tickets you have amassed all day or all weekend to get in on the drawing at the end of the show!

Contestants: Variable
Speaking: Mrs. JediCole

Category: Game Show

---
SUN 3:00p.m.: It's a Wrap! (45 mins.)

Room: GAME SHOWS: MAYFAIR [Lobby Level] Rated: Everyone

Produced By: JediCole Universe / Half Ass Productions

So you've had a full weekend at Your Favorite Con. You've attended panels, game shows, dances, costume contests, and gaming events. You've met some great celebrity guests and heard amazing tales in their panels. You've taken in the scope of fandom and have plenty of goodies, photos, and memories. It can't be over, can it?

Why let a good thing come to an end?! After the Grand Prize Drawing (following Sunday's Oooh! Oooh! Oooh!) the best way to unwind and say farewell to ALL-CON 2018 is ''It's a Wrap!'' Well, that's how we feel at ALL-CON Games and Theory. When the last game show has awarded its prizes and a lot of leftover stuff has been given away in raffles, the fun continues as your exhausted Games and Theory crew share the highlights and laughs from four full days of convention wonderment.

This interactive panel has become a favorite end-of-show haunt for many who are looking for a chance to share their own experiences with a casual crowd. Close out the weekend in style with the kids from th Game Shows track and friends!
Speaking: JediCole Houston; Mrs. JediCole

Category: Activity