<!center><!video controls controlsList="nodownload" src="/video/Gameshows.mp4"><!/center><!br> <!center><!img src="/2018/images/menu/review.jpg"><!/center><!br>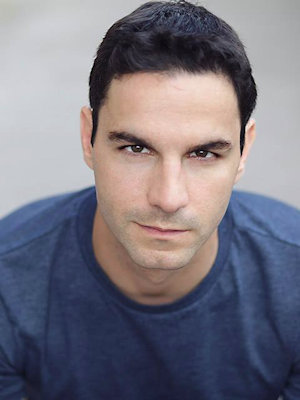 DEREK ARNOLD
CELEBRITY GUEST

Fans of the Star Wars galaxy are in for a treat at Infinicon, meeting Derek Arnold. Mr. Arnold is a puppeteer and actor who worked as a creature and droid performer in Star Wars: Episode VII The Force Awakens.

He portrayed the Luggabeast (along with Tom Wilton), Vober Dand, and Lanever Villecham in The Force Awakens. In Rogue One he saw action as the commando Pao fighting on the beach during the Battle of Scarif.

Mr. Arnold's work can also be seen in the film Fantastic Beasts and Where to Find Them along with the the 2017 sci-fi thriller, Life.

Off screen, he was part of the team that puppeteered Lord Voldemort in the opening ceremony of the 2012 London Olympics and a puppeteer for Joey the horse in the production of War Horse in the London West End.



---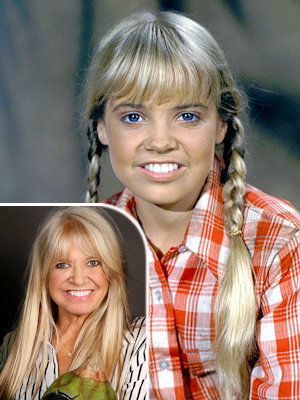 KATHY COLEMAN
CELEBRITY GUEST

Kathy Coleman starred in the hit 1970s show ''Land of the Lost.'' Kathy grew up fatherless in Southern California in the 1960s as the last child in a family of ten children. Her bright smile and blonde curls got her into television commercials at a very young age, and by the time she was 10 she was touring the country and recording as the youngest member of a popular musical group.

Kathy played the role of ''Holly'' on the 1974-1977 NBC Saturday morning series produced by H.R. Pufnstuf creators Sid and Marty Krofft, featuring state-of-the-art special effects and written by some of the biggest names in literary science fiction.

''Land of the Lost'' was known for its intelligent scripts and original concepts - from an alternate universe inhabited by dinosaurs, to primate-like Pakuni and lizard creature Sleestaks to dimension-hopping Pylons. It became the most successful Saturday morning program of the decade. When it finished its network run, the show went directly into syndicated reruns that continue to this day. It is this show for which Kathy is most remembered.

The title of Kathy's new book - ''Run, Holly, Run!''- is taken from the oft-repeated instructions of her TV brother, Will, played by Wesley Eure.

''Run, Holly, Run!'' details the making of ''Land of the Lost'' and how the series gave Kathy fame, fun, lifelong friendships, and a positive father figure. Learn what happened with Kathy after the series ended!
---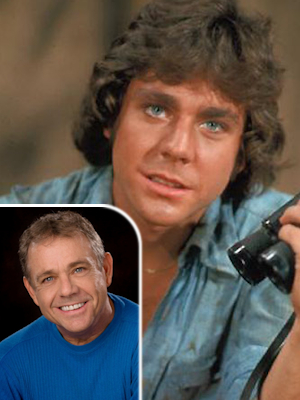 WESLEY EURE
CELEBRITY GUEST

In 1974, Wesley Eure tried out for and won a role on NBC's Days of Our Lives. Eure had previously met producer Sid Krofft and was committed to do an audition for a new children's show he was working on. Eure auditioned and won the role of Will Marshall on Land of the Lost. He kept his commitment to both shows.

From 1974 to 1981, Eure starred on NBC's Days of Our Lives, playing the role of Mike Horton. He also starred as Will Marshall in Sid and Marty Krofft's children's adventure series, Land of the Lost from 1974 to 1976, filming this show and Days of Our Lives simultaneously. Eure agreed to be billed simply as ''Wesley'' on Land of the Lost.

Eure's stardom in the 1970s led to a number of appearances on game shows. He was repeatedly asked to appear on both Password and Match Game. He appeared on Password so often that he became a semi-regular on the show.

He later appeared in Hanna-Barbera's 1979 comedy C.H.O.M.P.S, which also starred Valerie Bertinelli, Red Buttons, Jim Backus, Hermione Baddeley, and Conrad Bain.

In 1987, Eure became host of the Nickelodeon children's game show Finders Keepers, and continued in this role through 1988.

Eure co-produced, wrote and acted in Fox Television's hidden-camera shows Totally Hidden Video (which aired from 1989 to 1992). He also co-created Dragon Tales, PBS Kids's Emmy-nominated animated series for preschoolers which began airing in 1999, and directed Spy TV for NBC in 2001.

-edited from Wikipedia
---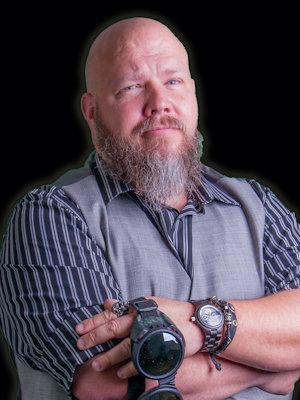 RUSS ADAMS
INDUSTRY GUEST

Russ Adams is an award-winning special effects artist familiar to worldwide audiences for his work on Jim Henson's Creature Shop Challenge, the highly-rated SyFy Channel reality series. Russ quickly became a fan favorite on the show thanks to his quick wit and willingness to help his fellow contestants.

Russ' filmography includes #SCREAMERS, Punk 2; Punk's Dead, Monolith, and Juarez 2045.

Russ is also the author of THIS IS NOT THAT SHOW, A book chronicling his life before, during, and after the Creature Shop Challenge. He is also the author of a special effects how-to series called, A WORKSHOP WITH RUSS ADAMS.



---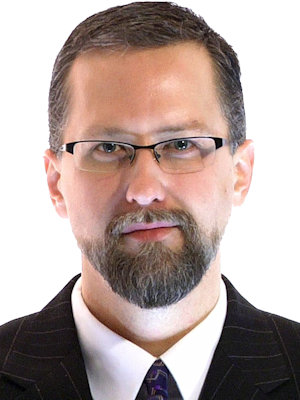 CHRISTOPHER R. MIHM
INDUSTRY GUEST

Christopher R. Mihm is the writer, director, and producer of the films of the "Mihmiverse," a series of award-winning, loosely interlinked feature-length films which pay homage to 1950s-era "drive-in cinema."

Mr. Mihm's filmmaking career began in 2006 with the release of his first retro-styled film, "The Monster of Phantom Lake." Made on a nearly non-existent budget, the film went on to garner much critical acclaim, appear in numerous film festivals, win multiple awards and, to this day, continues to screen across the world.

Since his first film, Mr. Mihm has released one new as-authentic-as-possible 1950s-style feature a year, many of which have received numerous accolades, nominations, and awards. "Attack of the Moon Zombies" raked in the most 2011 Dead Letter Awards at mailorderzombie.com. "House of Ghosts" beat out several big budget films to win the coveted Rondo Hatton Classic Horror Award for Best Independent Feature in 2012. Mr. Mihm's ode to the "big bug" films of the 1950s, "The Giant Spider," won the Forrest J. Ackerman Film Award at the Famous Monsters of Filmland Film Festival and the Best Action/Horror Feature award at the Highway 61 Film Festival.

Christopher R. Mihm has been featured in many publications, both online and off, including SCI-FI Magazine, Screem, Famous Monsters of Filmland and Scary Monsters Magazine. Mr. Mihm was the recipient of the first-ever Roger & Julie Corman Intrepid Filmmaker award at the ninth annual Fargo Fantastic Film Festival, won the Best Director award from mailorderzombie.com and received the key to the city of Forest Lake, MN, where July 30th was officially declared "Christopher R. Mihm Day."

On Saturday August 12, there will be marathon of Mihmiverse films shown at Infinicon hosted by Mr. Mihm. Souvenir access badges and copies of each film will be available in between films or at Mr. Mihm's booth where he will be meeting fans and signing DVDs.