<!center><!video controls controlsList="nodownload" src="/video/Gameshows.mp4"><!/center><!br>

ALL-CON ART SHOW




Gallery Space Prices:
Through march 4: $15 for one panel
On-Site / Walk-In: $20 for one panel
Print Shop Space: Free with purchase of panel space
Mail-in / Drop Off Processing: $5




Walk-in availability is not guaranteed.
Pre-register to secure a spot.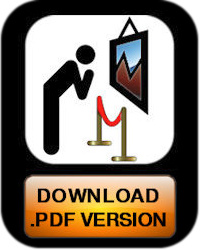 COMING SOON
(October)
Commission:
8% for Art and 12% for Print Shop
Sizes and Payment:
| | |
| --- | --- |
| • | All panels are 4'x4' limit 2 |
| • | The entire Print Shop is limited to a single 4'x4' panel and a portion of this space is available only with purchase of regular panel space. Items should be submitted in a hang-able fashion. ALL-CON will retain a 12% Commission on all Print Shop Items. |
| • | Space can be reserved with completion of the linked Form and payment of required fees. |
| • | Online payment is preferred, a url will be sent to with payment link and registration link upon approval by Art Show Director. |
| • | ALL-CON will subtract 8% of Art sales and 12% of Print Shop sales as commission. |
| • | Checks to artists are generally mailed within 3 weeks of the event. Our new online system should expedite this to 1 week! |
Art Show Hours:
Wednesday
Staff Only
Thursday
Art Hanging
8am-10am
(No hanging during display hours)
Open
10am-9pm
Friday
Open
10am-9pm
Saturday
Open
10am-9pm
Sunday
Open
10am-Noon
Live Auction
Noon-2pm
Open
2pm-4pm





Convention Attendee Badges:

Unless you are a guest of the convention, no ALL-CON badges are given with art show space. (Walk-in artists will be given access during hanging hours.) You will need to register and pay for an ALL-CON ticket online or at the con to remain in the convention area of the hotel.



Mail-In Artists:

| | |
| --- | --- |
| • | Processing fees are due to the large amount of mail-in art we receive and the amount of work required processing it. Providing an accurate layout will help make sure your art is presented in a manner you prefer. |
| • | Spaces are 4'x4', plan accordingly. Request a grid layout if needed. |
| • | If more art is provided than the reserved space or layout allow, the Art Director will randomly select pieces to remove to arrange the panel in an appealing manner. There must be enough space around each piece in order to see the bid sheet and the artwork is confined to the 4'x4' space. Bid Sheets are not to hang below the panel. |
| • | Please include a check or money order for return shipping; overpayment will be refunded. Not doing so will result in delay of your return shipment. |
| • | Any costs for return shipping not included by the artist will be taken from the sales balance. |
| • | If the cost of return shipping is in excess of the amount of sales, all artwork will be held until payment for shipping is received. |
| • | Specify any shipping instructions on the Space Request Form. |
| • | FedEX Ground will be used if no instructions are given. |
| • | Email ALL-CON.artshow@gmail.com and let us know when to expect your artwork and registration. |
| • | All items MUST be shipped to arrive no later than July 28. |




IMPORTANT: Failure to follow mail-in directions and late submissions will result in your art not being hung: NO REFUNDS.





Art Show and Auction Rules:

| | |
| --- | --- |
| • | If Artists do not check in by 12:00pm on Friday, it will be assumed that they are not in attendance and they risk the loss of their space to a walk-in Artist. There will be NO REFUNDS. |
| • | If you are going to be late in arriving to the convention, email ALL-CON.artshow@gmail.com or make a note on your registration form on submission. You may also call the Art Director directly at 972.841.3292. Please use email for all other show correspondence besides this. |
| • | All Art displayed must be your own and must be matted and prepared for hanging, See policy below regarding Fan Art. |
| • | Art is hung using binder clips and hooks on peg board panels. Take this into consideration when selecting pieces for display. We are not responsible for damage due to improper presentation and hanging by the Artist or Agent. |
| • | Panel locations will be determined by the Art Show staff and are available on a first come first serve basis. |
| • | Space placement is also FINAL. Certain requests will be accommodated as space, occupancy and time allows. |
| • | The room will be secured overnight for loss prevention, however ALL-CON assumes no liability for any losses incurred. Please insure your work against theft, damage, shipping issues, acts of higher power, etc. |
| • | Silent bids on pieces will begin on Friday and continue until the close of bidding on Saturday evening. |
| • | The Art Show Director will determine if three or four bids send pieces to the live auction. The art show staff may also select pieces to auction at their discretion. |
| • | Cancellation and Refund Policy: Art Show space is held to the exclusion of others. Due to the difficulty in reselling space at the last minute, no refunds will be made after July 15th. |
| • | Explicit nudity may be censored or segregated from the General Exhibit at the discretion of the Art Show Director. |
| • | ALL-CON reserves the right to refuse the exhibition of any work for any reason. |





Convention-wide Fan Art Policy:

| | |
| --- | --- |
| • | Art Show participation is for individuals who create their own works of art in any medium. ALL-CON takes very seriously accusations of artists selling work which is not of their own design, or the production or sale of licensed imagery without being a license holder. This unfortunately includes "Fan Art." (Fan Art Law at Comic-Con. https://www.youtube.com/watch?v=xKBsTUjd910 ) |
| • | Legal Disclaimer: ALL-CON is not liable for any copyright or trademark infringements. It is the express responsibility of the Artist to abide by any and all US statutes set forth in US Code Title 17." All material in question is at the discretion of the Art Show Director and all decisions are final. |





By submitting your work and this form, you are agreeing to the following Statement of Warranty / Responsibility of the Artist:

The convention leases space to artists to display and sell artwork. I, the artist, understand that it is my responsibility, not the responsibility of the convention or its management, to make certain that the artwork I, the artist, display and sell at the convention is lawful and legal in and of itself; that it is not in violation of any copyright, patent, or trademark; that it was obtained from me in a lawful manner; and that its display and/or sale does not violate any law or ordinance. I, the artist, warrant that my artwork does comply with these requirements. I, the artist, agree that the convention and its management, as individuals or as a group, shall be held harmless in case of any violation, and that I shall make good any damage, cost, loss, or penalty incurred by my breach of this warranty. The Art Show Director reserves the right to change or amend these rules, on site, as the situation dictates.